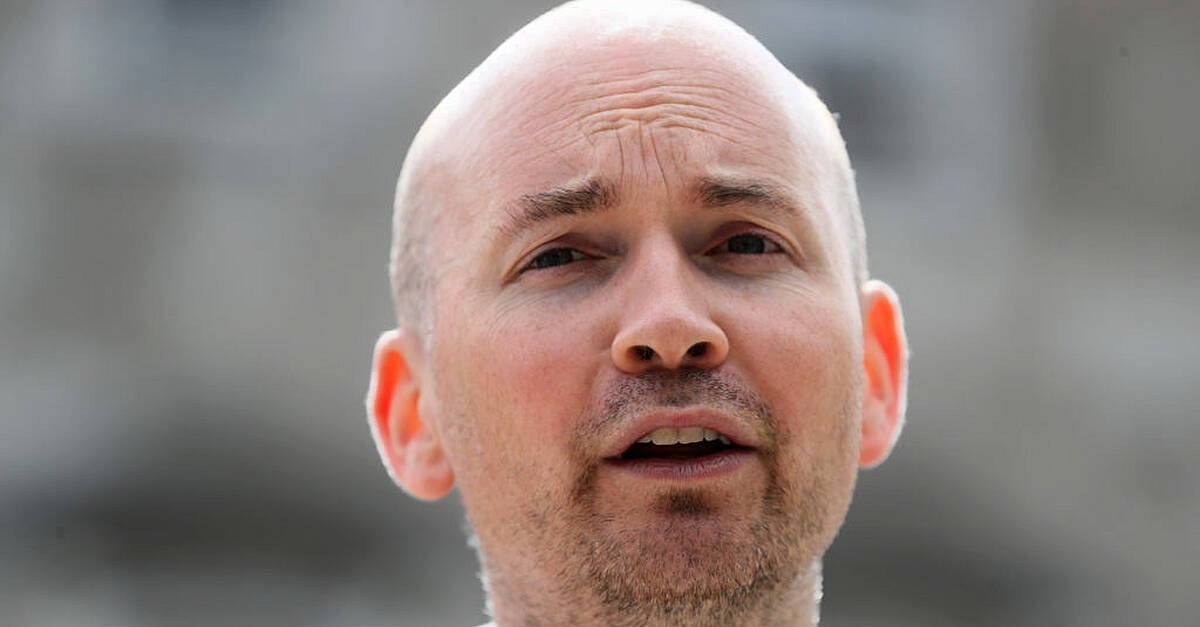 TDs across the political spectrum have criticised a statement from the Russian ambassador issued in response to the death of an Irishman fighting in Ukraine.
But despite the Irish Government stating that its support for Ukraine was "unwavering", and that Russian disinformation would have "no impact" on this, it said that diplomatic channels between the two nations should remain open.
Finbar Cafferkey, from Achill Island in Co Mayo, was killed while serving as a military volunteer in the eastern part of Ukraine.
Tanaiste Micheal Martin paid tribute to Mr Cafferkey as "obviously a young man of clear principles", which prompted the Russian embassy in Ireland to question that statement.
It claimed that the Irish government and media bear responsibility for his death by "promoting anti-Russian propaganda" and "distorting the truth about the conflict in Ukraine, misleading people like Finbar Cafferkey".
The embassy said that if Mr Martin was encouraging Irish citizens to take part in the war in Ukraine, "then Ireland would be the direct participant of the conflict with all the ensuing consequences".
A few words about my brother Finbar Cafferkey pic.twitter.com/qh8boTeJfL

— Colm MacEachmharcaigh (@colmcaff1) April 29, 2023
Following the statement, Mr Cafferkey's brother Colm described him as always "fair-minded, strong-willed and unafraid".
"He stood against all forms of imperialism, be it US, British or Russian, and was strongly opposed to Ireland's support of US troops and any moves towards joining Nato," he said in a statement on Saturday.
"He was in Ukraine to help the Ukrainian people, as he would have helped any person in the world who was under attack. I loved him and always admired his clear-eyed bravery."
In response to the suggestion that the Russian ambassador should be expelled, Minister of State Mary Butler said that despite the "outrage" that people feel, Ireland needed to think of "the bigger picture", which was offering consular assistance to Irish citizens.
Speaking on RTE's The Week In Politics, she said that the Russian embassy's statement must be "difficult" for the family, who had asked for privacy while they grieve.
People Before Profit-Solidarity TD Paul Murphy said he knew Mr Cafferkey from the Shell To Sea campaign in Rossport, which opposed the construction of a natural gas pipeline in Co Mayo.
"When I heard the things that he had done after I knew him, it confirmed that this was a quietly courageous man who didn't look for any plaudits, went to help refugees in Greece, the victims of Fortress Europe; went to Rojava (in Syria) to fight with the Kurds against Isis; and then made the decision to go to Ukraine and to fight against Russian imperialism."
He added: "I think the Russian ambassador's statement was really disgusting, intervening into a family tragedy."
Sinn Féin TD Louise O'Reilly said the Russian embassy's statement was "vile", and "underlined" the reasons for the ambassador's expulsion from the country, while Independent TD Thomas Pringle said that the statement was "an absolute disgrace".
It comes after former justice minister Charlie Flanagan called the statement "threatening, intimidating and chilling", and said that the Russian ambassador Yury Filatov should be expelled from Ireland.
The Department of Foreign Affairs said in a statement over the weekend that Ireland's position on Russia's "brutal and illegal aggression against Ukraine" was clear.
"Ukraine has a right to defend this attack on its sovereignty and territorial integrity, in line with Article 51 of the UN Charter," it said.
Ireland
Family of Irish man killed in Ukraine pays tribute…
"Ireland's support for Ukraine is unwavering. Russian disinformation will have no impact on this."
But it added: "The Government's view is that diplomatic channels between Ireland and the Russian Federation should remain open.
"This is in the interests of our own citizens, both in Russia itself and in the five central Asian republics to which Ireland is accredited via our embassy in Moscow."