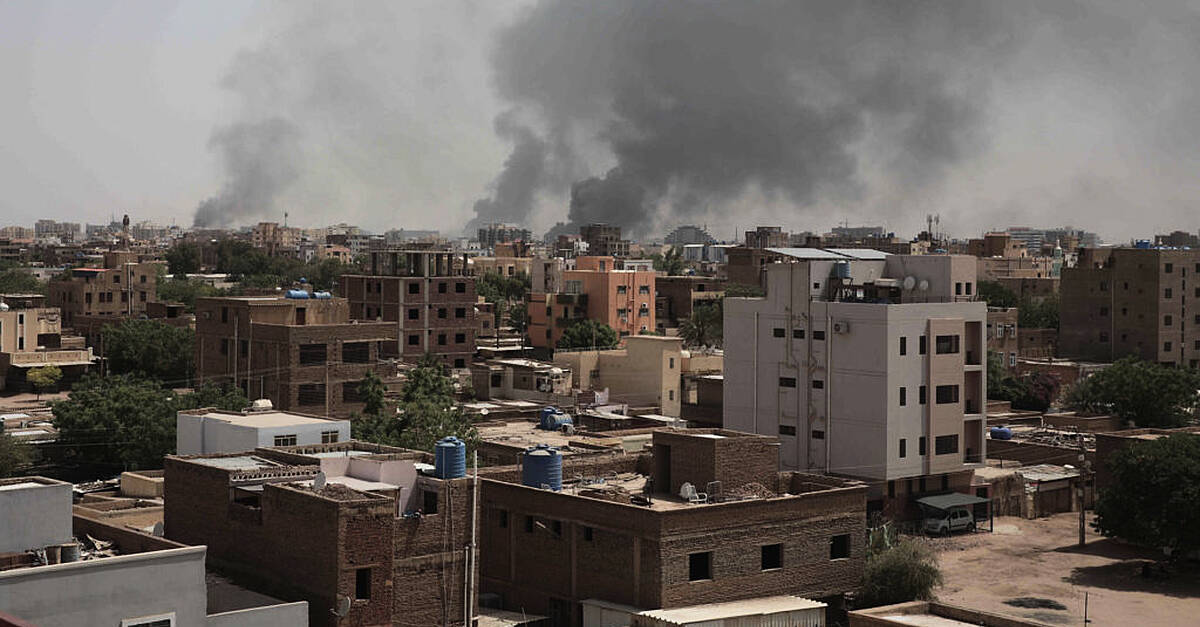 An Irish diplomat serving as EU ambassador to Sudan is in "good shape" after being attacked in his residence, the Tánaiste has said.
Micheál Martin gave an update on Aidan O'Hara, 58, after he was targeted during a violent robbery at the property as disorder flared in the country.
Mr Martin said the safety of Irish citizens in the African state was "paramount" as he appealed for an end to the violence.
He said the incident at the ambassador's residence in Khartoum was a "gross violation of the Vienna Convention".
At least 185 people have reportedly been killed in violence linked to the power struggle between rival generals in Sudan.
A reported 24-hour ceasefire was due to go into effect on Tuesday.
"Aidan is in good shape, thanks be to God," Mr Martin told reporters in Belfast.
"We were very worried last evening when we heard of the robbery and the attack.
"The situation is very, very fraught in Sudan, we appeal to both sides to cease all hostilities and to implement the framework that has been arrived at, and I would ask the protagonists to heed the words of the UN secretary-general (Antonio Guterres) in respect of ending the violence and engaging in talks.
"We do have a number of Irish citizens in Sudan, many working with international organisations, Aidan is a UN ambassador in Sudan. We're keeping obviously a very close eye on their wellbeing.
"Obviously, it's very difficult to leave the country right now (with) the situation at the airport in Khartoum.
"With our colleagues within the European Union and with the United Kingdom, we'll continue to monitor that and obviously, from our perspective, the safety of our citizens is paramount."