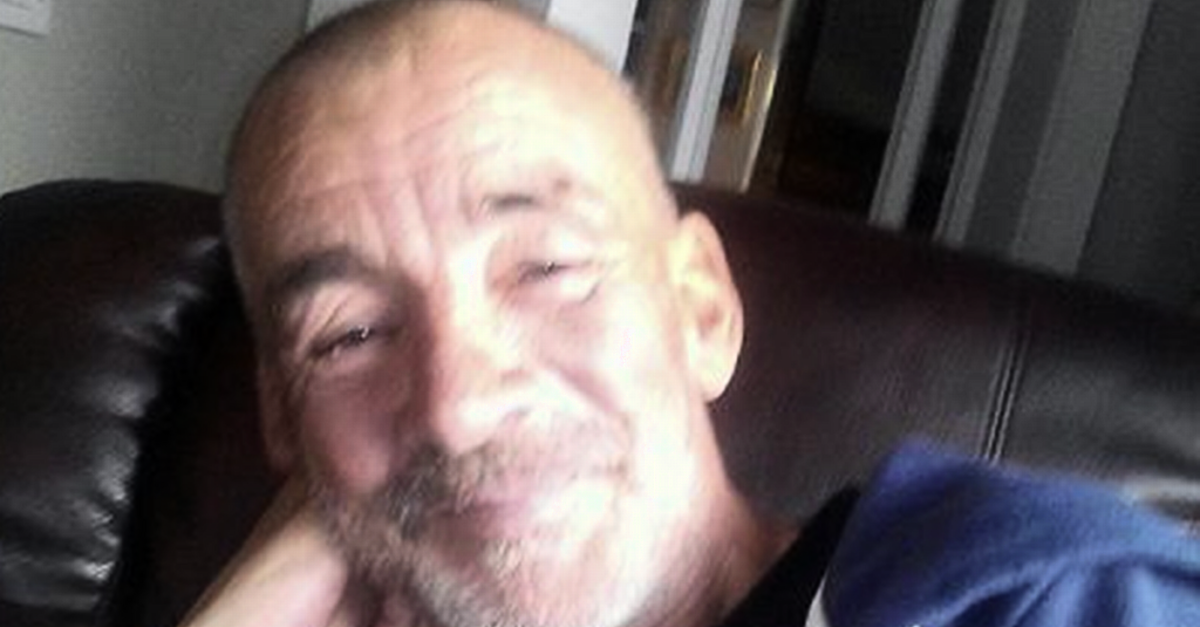 A chef has been found guilty of the murder of a father of three who was found dismembered and headless on the grounds of a derelict house in Cork on December 28th, 2019, by a man who was out looking for his missing cat.
Ionut Cosmin Nicholescu (30), who is originally from Romania but who was living in Cork, had pleaded not guilty to the murder of Frankie Dunne.
A jury of eight women and four men at the Central Criminal Court, sitting in Cork, reached a unanimous guilty verdict after deliberating for seven hours and 52 minutes.
Mr Justice Paul McDermott thanked the jurors for their service in the trial, adding they had listened to evidence that was at times "traumatic in nature".
The trial heard that Frankie Dunne (64) spent Christmas Day with his family on the northside of Cork city, and was found dead three days later in the garden of Castlegreine House on Boreenmanna Road in Cork.
Mr Dunne's body was found by local man, Joseph Pierce, who had gone in to the garden looking for his missing cat.
During his search for the car, Mr Pierce spotted Mr Dunne's remains under a bush and raised the alarm.
When gardaí arrived at the scene, Mr Pierce said he might have been mistaken and that what he had seen could have been a mannequin or holy statue. However, gardaí later confirmed it was the body of a man.
Gardaí subsequently found the head of the deceased in a refuse bag in the garden, and Mr Dunne's arms were found "draped over a branch on a tree".
The two-storey period house, which dates back to the early 1890's, was empty as its owner had gone to live in a nursing home.
Dismemberment
Jurors were told that Mr Dunne was living in a support unit for persons living with addiction, having had a chronic dependence on alcohol.
The deceased was known to have a few drinks in the garden of Castlegreine House, as it was near the unit where he was staying.
Nicholescu, from Branistea in Dambovita County, Romania, was squatting in Castlegreine House, the trial heard.
The jury also heard evidence from State Pathologist Dr Heiki Okkers, who said a post-mortem examination indicated that Mr Dunne had his head and arms removed after he was killed, noting a number of incisions were made before the actual cuts.
The post-mortem also revealed that Mr Dunne had glass shards embedded in his skull and died of neck compression associated with blunt force trauma to his head and face.
The trial heard that he had 16 specific injuries to his head and neck, and all of his injuries were consistent with an assault.
Dr Okkers said the defensive wounds sustained by Mr Dunne suggested that he was "first struck by a blunt object and then a neck compression occurred". She noted that Mr Dunne had petechial haemorrhages in his eyes, which is a sign of strangulation.
Dr Okkers added that Mr Dunne had sustained injuries to amongst other regions his chest, abdomen, ribs, sternum, head, arms, and back, and a large number of scratches, bruises, abrasions and lacerations were recorded on his face.
Investigation
In the aftermath of the murder, gardaí carried out a search of the main attic and the small attic in the Silver Key restaurant where Nicholescu was employed. During this search, items of clothing were found in the small attic.
The restaurant's owner, Tony Campion, said he was unaware that anyone had ever stayed in the attic.
Gardaí determined that Nicholescu had gone back to Romania following the murder, having reported for work the day after Mr Dunne's body was discovered.
On December 30th, 2019, the accused boarded a bus to Belfast, before taking flights to Edinburgh and onwards to Bucharest.
Nicholescu did not give any evidence in his case. However, he had told Romanian police who interviewed him in Bucharest that he had no involvement in the murder.
He claimed he was instead forced to bag the remains of Mr Dunne when he stumbled across two men on the grounds of Castlegreine House whom, he claimed, had carried out the murder and were armed with a machete and a knife.
'Phantom' men
He said he had left work on December 27th, 2019, and was on the grounds of Castlegreine House when he heard movement behind him. When he turned around, Nicholescu said he saw a big man with a sword or machete.
The accused said the two men cut up Mr Dunne's body and told him to put the body parts into bags, adding he was "trembling with fear".
However, in his closing speech, Ray Boland SC, for the prosecution, said that whilst Nicholescu was undoubtedly a clever man, his description of the two "phantom" men was "comically evil" and "straight out of central casting".
Philipp Rahn SC, for the defence, said there was a clear lack of "any reason or motive" for the murder, adding there was no history or animosity between the two men.
Mr Rahn also said there was "a very significant forensic problem" relating to an unidentified fingerprint on a bag containing the clothes of the deceased.
"You have lots and lots of material out of the garda investigation, but you cannot be satisfied that there are no relevant questions unanswered. There has to be a reasonable doubt."
Ireland
Dublin woman jailed for garda assault
Earlier, the trial had heard that Mr Dunne was a "character" who could have been "anybody's father, brother or uncle".
Mary O'Driscoll, a key support worker at Clanmornin House, said Mr Dunne was one of the "easiest people" to deal with at the facility.
Another staff member at the unit, where the deceased had lived in the dry house for six months prior to his death, described him as having "got on with everyone".
Members of Mr Dunne's family were present in court when the jury returned their verdict and were visibly moved when the foreman announced the guilty verdict.