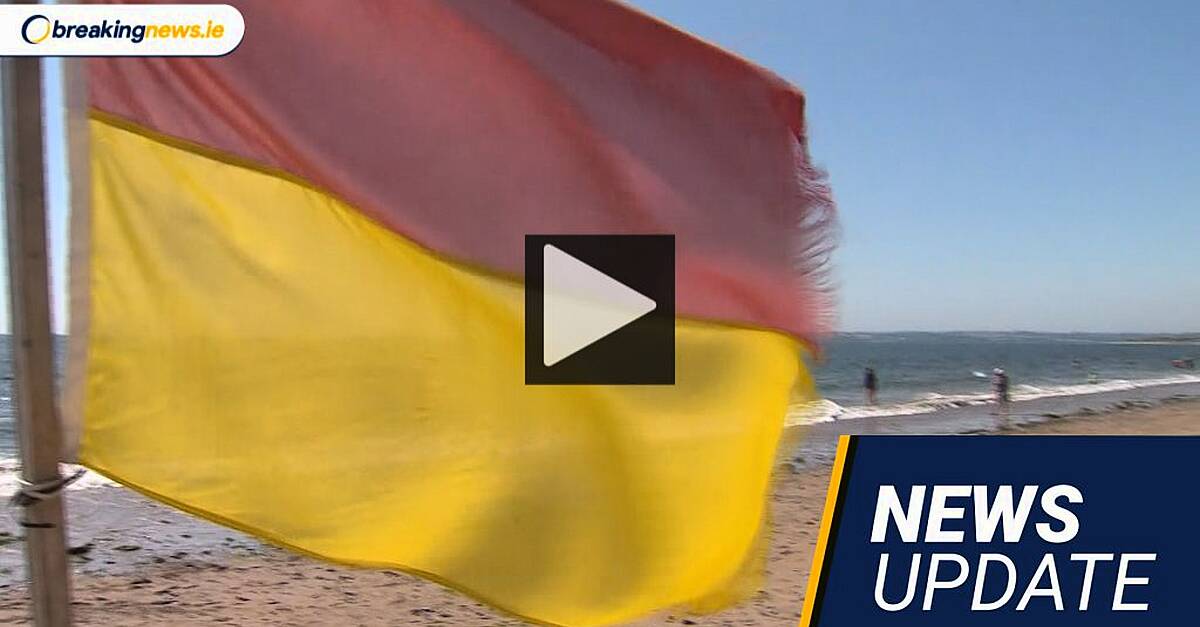 Judgment reserved
A High Court judge has reserved judgement on whether over 1100 disputed documents seized from the FAI can be used as part of an-ongoing criminal investigation into the association.
The Office of the Director of Corporate Enforcement (ODCE) and former FAI chief executive John Delaney are in dispute over whether some 1120 documents relevant to him seized by the corporate watchdog are covered by Legal Professional Privilege.
The ODCE has asked the court to make orders allowing it to examine the disputed material, which were taken as part of 283,000 documents covering a 17-year period, seized from the FAI by the ODCE in February 2021.
Heatwave continues
Ireland is facing a week of near-record high temperatures, forecasters have predicted.
As the island basks in a July heatwave, Met Éireann and the UK Met Office have said temperatures could rise above 30 degrees Celsius in some areas on Wednesday and Thursday.
Met Éireann has issued a status orange warning for high temperatures in six counties: Cavan, Monaghan, south Leitrim, Roscommon, Longford and Westmeath.
The forecaster said maximum daytime highs will exceed 30 degrees in these counties and overnight temperatures will drop no lower than around 20 degrees.
1,100 new cases
A further 1,110 cases of Covid-19 have been confirmed in the Republic on Tuesday.
Deputy chief medical officer, Dr Ronan Glynn, said incidence rates of the disease had increased in every county over the past seven days – the highest rates being in Donegal, Louth, Dublin, Limerick and Galway.
"Almost 7,700 cases of Covid-19 have been notified in the last seven days, an increase of 88 per cent on the previous week," he said.
Some Covid-19 swabbing sites are now seeing up to 25 per cent positivity rates, the HSE's chief executive Paul Reid has warned.
Extra helpline
The Government is moving to deal with major backlogs in its Digital Covid Certificate (DCC) helpline.
An extra helpline on the DCC will be in place from today, so it will be able to take a far higher number of calls, senior government sources have said.
As the Irish Examiner reports, as a result, they say the person ringing will not get the call failed message.
The number to contact for the new DCC helpline is 1800 807 008.
Man jailed for 12 years
A criminal with a "serious propensity for violence" has been jailed for 12 years for killing a vulnerable homeless man by pushing him down a rubbish chute.
David O'Loughlin was twice convicted of murdering Liam Manley, but the Court of Appeal overturned the first verdict and replaced the second verdict with one of manslaughter after finding there was no evidence he intended to kill or cause serious harm to the victim.
Mr Justice Michael White at the Central Criminal Court on Tuesday backdated O'Loughlin's sentence to May 23rd, 2013 when he first went into custody, meaning the 34-year-old can expect to be released in early 2022.
The judge said O'Loughlin, of Garden City Apartments, North Main St, Cork was "extremely callous" and had assaulted Mr Manley, a "vulnerable man" who showed him no aggression.